About the Author...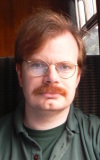 I live in a little town called Borehamwood, in Hertfordshire, England, where I've been since 1995. I work for a software company, doing software development, technical writing, support, training and the odd bit of testing.
I was born in 1970, which makes me... well, you can work it out. At the time, my father was a librarian; my mother was a teacher. For the first three-and-a-bit years of my life, we lived in a town called West Bromwich, near Birmingham, England. In 1974, my father got a job as a head of department at the central library in Auckland, New Zealand, and so we emigrated there. We returned to England in 1981, to live in Blackpool. In 1989 I started a bachelor's degree in Computer Science at the University of York, graduating in 1992.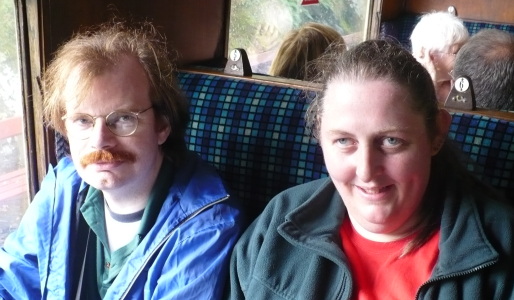 As of March 1999, I've been privileged to be the boyfriend of the very wonderful Breda (picture to the left). We met at the camcorder club. In December 2001, we moved into a flat together. When I met her, I wasn't that interested in her, but then we worked on a few films together, and I gradually realised that we had a lot in common. We'd known each other for nearly two years before I asked her if she'd go out with me.
Breda is from the Republic of Ireland, but has lived in England for some years. We're very happy together, and I love her more than I can describe. My only regret is that I waited so long before asking her if she'd go out with me...
And no - I'm not that Steve Pemberton. Nor, as far as I know, am I related to him in any obvious way. Which is that Steve Pemberton? I don't know - which one were you thinking of?
If you want to send me an e-mail, please click the e-mail button below.
Last update: 25/7/2020 17:09